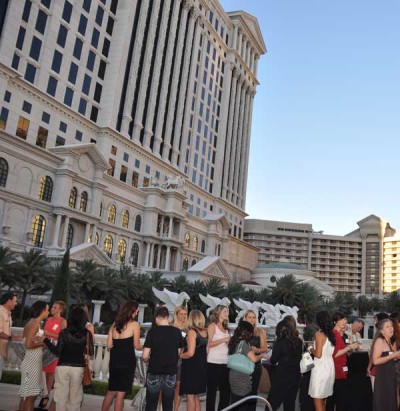 The Las Vegas Spa Association
The Las Vegas Spa Association (LVSA) was started in 2002 as a networking solution for Las Vegas Spa directors, buyers, and vendors. The purpose is to inspire and encourage the collective to share ideas, services and industry trends in a fun, social setting with the goal of providing the best possible spa experience for Las Vegas' guests
Visitors to spas in Las Vegas expect a world class spa experience and Las Vegas is home to the world biggest and best resort spas. The LVSA is committed to partnering with vendors who can assist the largest volume spas in the world providing the great guest experience. The LVSA assists spa directors, managers and employees. These individuals are chosen as the best in hospitality using the highest standards and training.
Las Vegas spas provide needed relaxation from the "Vegas Vacation." The resort guests that visit an LVSA spa will want to tell a story that "happened in Vegas!"
LVSA Facts:
• Largest number of world class destination spas anywhere
• Over 40 million visitors to Las Vegas every year
• Over 40 destination/resort spa locations
• Spas combine for over 1000 treatment rooms
• Large spas average over 175 visits per day
• Approximately 150,000 spa visits per year
• Combined estimated revenue of $150 million per year
• Largest size spas in the world
• Largest spa is over 134,000 square feet with 90 treatment rooms
• Spas provide state of the art fitness and wellness centers
Our mission has been to provide and share spa industry information. The LVSA hopes to continually improve the services, standards and professionalism of Las Vegas area spas. We are committed to supporting our community through a variety of charities and the promotion of Las Vegas as an area of health, wellness, and relaxation.